How to change the color of the buttons under the knobs on BEACN Mix Create
Updated 5 months ago
On BEACN Mix Create you are able to change the color of the knob indicator band as well as the membrane mute it links to.
Changing the color
To change the color double click on the colored band just underneath the knob name in the BEACN App. A color selection popup will appear where you can input a hex code by clicking on the Hex code text, or manually find a color you want via the slider and picker in the middle.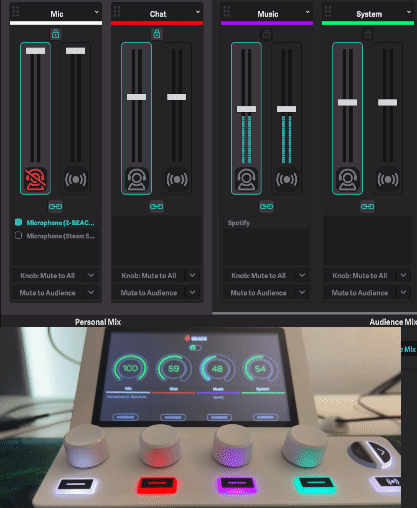 Was this article helpful?