How to use the Headphone EQ on BEACN Mic
Updated 5 months ago
BEACN Mic comes with plenty of great features, one of those is the built in headphone EQ and subwoofer. With its 3 band EQ, it allows you to tune the sound in your headphones to your liking, while the subwoofer gives you that extra Oomph to your bass.
WHERE TO FIND THE HEADPHONE EQ
You will find the Headphone EQ located under the headphones tab within the BEACN Mic EQ settings. Just to the right of the compressor.
How to adjust the EQ
Each of the 3 knobs allow for +/- 9db of gain, while the subwoofer scales from 0 (off) to 10 (highest amount of added bass). You can either enter the number manually by double clicking the value or by adjusting the sliders. Play around with the settings and find what you like most there is no right or wrong when using headphone EQ.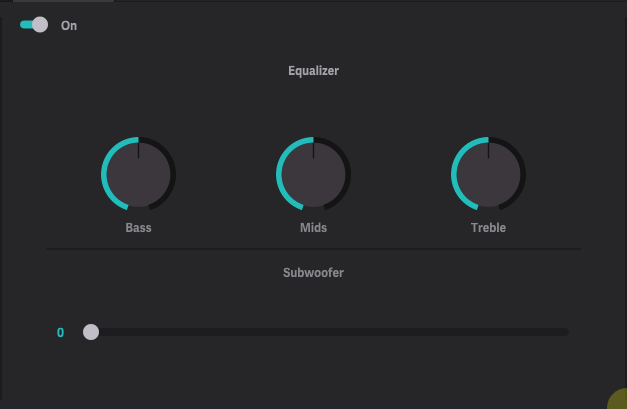 NOTE
You must have your headphones connected to the headphone jack of BEACN Mic to use this feature.
Was this article helpful?